Living succulent wreaths are the new trend among plant lovers. It is very easy and fun to do at home! There are so many combinations and freedom in this project. You can choose your succulents in different sizes and shapes. Deciding the plants is the exciting part. Here you can find a step by step guide for creating your own wreath and the links to buy the necessary kit to do by yourself. With this fun DIY project, you will have a beautiful entrance door to your cozy home.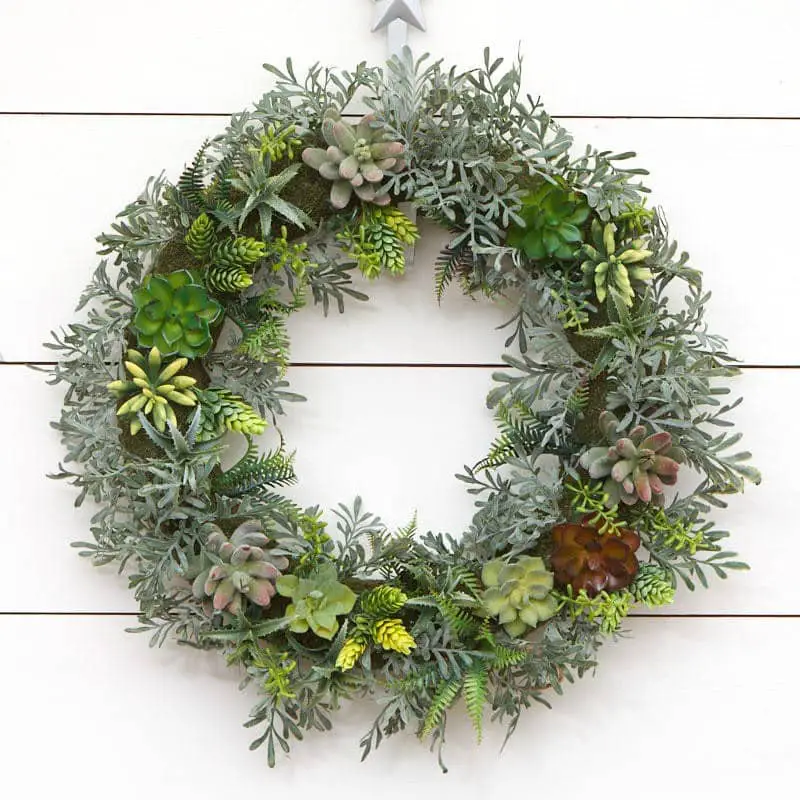 How to Make Wreath Step by Step
1. Prepare your materials
What do you need to make your own succulent wreath? Here is a list to start:
200 succulent cuttings

Scissors or screwdriver
First of all, keep your table clean! You can cover with a paper to keep everything clean since there will be a lot of cutting, cropping.
Before starting to add cuttings, make sure the moss wreath is fully soaked. Submerge the wreath frame into the water for 20 to 30 minutes. Then remove and let it drain. Attach the florist wire to the back of the wreath frame as you will hang it when it is complete.
2 Attach the succulents
Here is the fun part! Designing your own succulent wreath. After picking your succulent cuttings, wipe the extra soil around them. Before starting to attach them, you can plan your design by arranging the succulents in a circle on the table.
After designing your succulent arrangement, open a small hole in the wreath by using scissors or a screwdriver. Don't worry, the net and the sphagnum moss will be slightly spreading. It is normal so the root system will fit inside. Enlarge the opening with the scissors and start inserting the succulent roots. This part seems easy but it might be challenging. Once you are done, you will be pleased with the results and you will be excited to see the growth of your living succulent wreath!
3 Secure the succulents
After inserting the succulent cuttings, secure them by inserting floral pins around each plant. If you are planning to hang your living succulent arrangement, these floral pins will keep them in the place. The floral pins are very useful if you want to hang your wreath before waiting for 6 weeks. You can skip this step if you can wait for 6 to 8 weeks before hanging it while you keep the frame on a flat surface.
4. Fill the gaps
After adding all your succulents to the entire frame, you can use some Spanish moss or small cuttings around the succulents to fill the empty spots in the wreath frame.
5. Keep your plants healthy
Since they are living and growing in their new environment, the most important step to keep them healthy is to water them. Keep your plants hydrated by soaking the entire wreath in a basin of water for about 15 minutes. You can repeat this once a week or whenever it gets completely dry. Another important point is to hang them in a sunny indoor spot.
So your living succulent wreath is ready! It takes time and effort but the result is always amazing!
We would love to see your designs! Feel free to share them with us on our Facebook Group so all other succulent lovers can be inspired! Great tips and help are guaranteed!
How to Care for Succulents in Wreath
As you know, every succulent plant has its own care needs. They differ a lot depending on their family. Some of them require less water or less sunlight than other types. On this website, you can find information for many succulent plants and learn more about your succulents. It is smart to do some research before deciding what succulents to plant together. Click here to learn more about succulent types!
What succulent should I use for my living wreath?
Echeverias are great for arrangements. They have many different sizes and shapes. You can pick depending on your style.
Another option is Sedum, a low-growing and rounded green plant that will be a nice combination with Echeverias. With their small sizes, Pachyphytum is also a good choice. Portulacaria green with its green leaves can be an option. These are just recommendations as you can play around and use any small size succulent for your living succulent wreath design.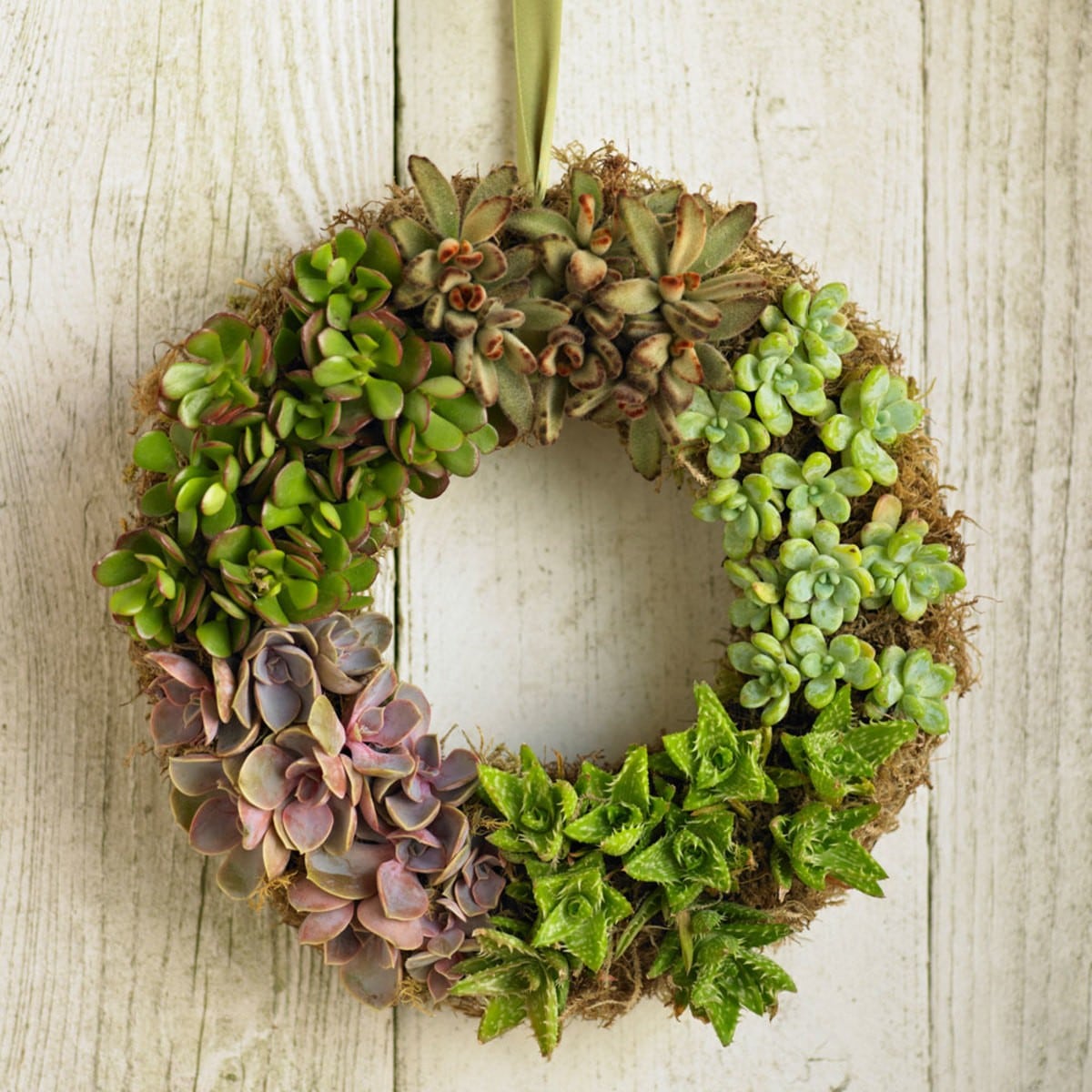 What is Sphagnum moss wreath?
The living sphagnum moss wreath is great to use for succulent cuttings. Ideally, the frame is around 15″ to 16″ and easy to prepare at home. Thanks to the moss, your succulents can live as a decoration. The moss will keep the water and help your succulents grow. The moss can be secured by using floral wire. To hold the plants in the place, you can use floral pins.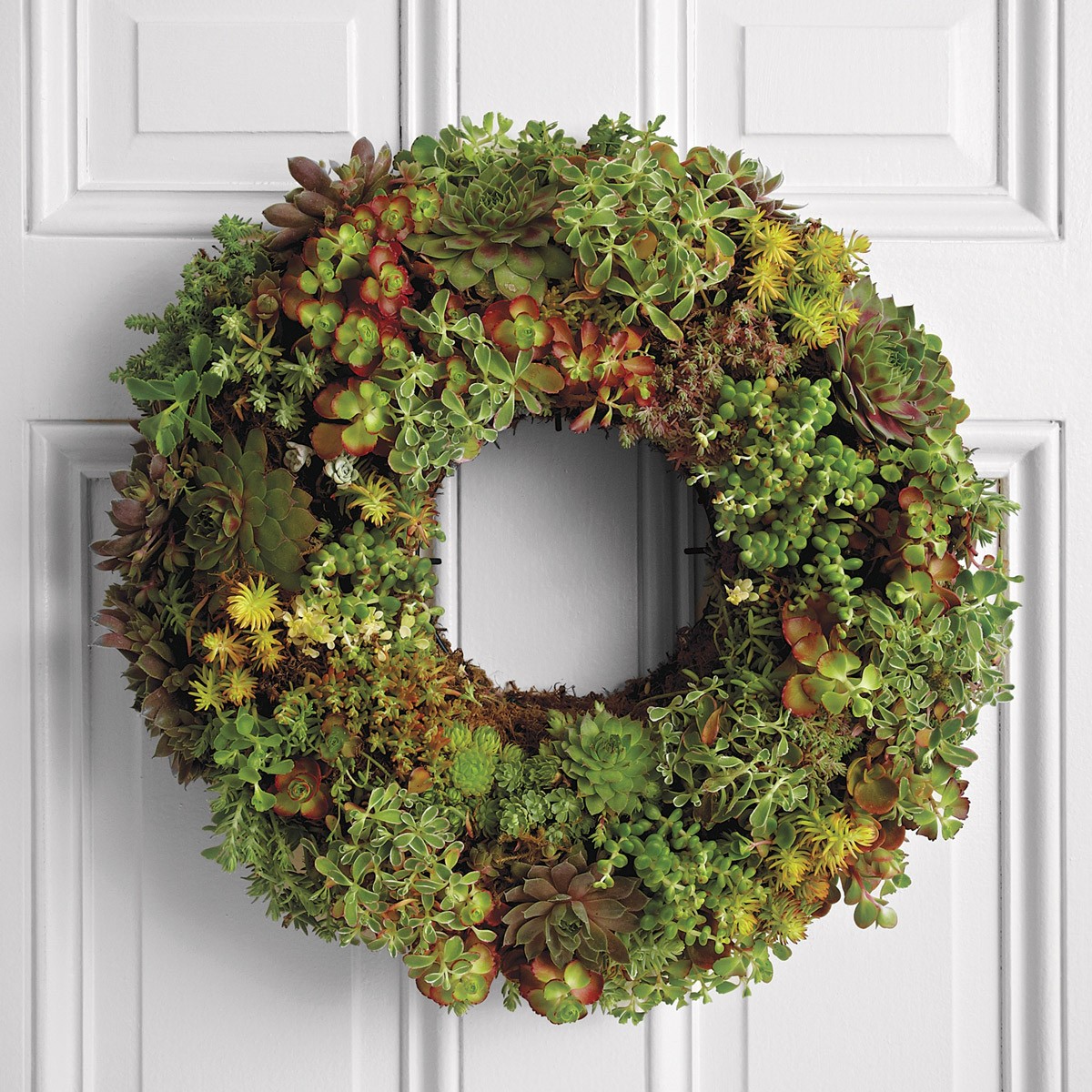 What is Wreath in Spanish?
We have so many questions from our readers and Facebook members who speak Spanish about where to find the information. Coronas Suculentas is the succulent wreath in Spanish. With the information above, you can try to create your own DIY living succulent wreath project as well as search it in Spanish.
Some of the links in this article may be affiliate links. That means without paying anything extra, you will be directed to the websites where you can find the mentioned plants or tools and purchase them through the links. We receive a small commission from the website but it is not any extra cost for you!