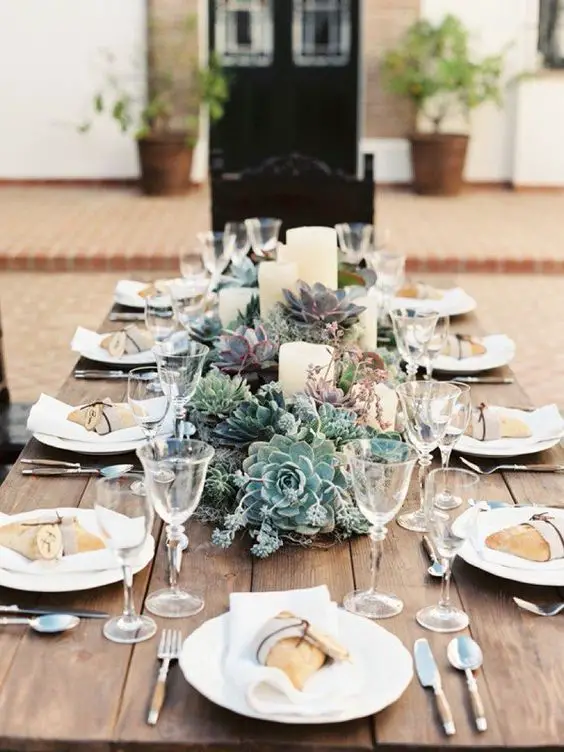 There is a reason it is called a bridal shower. It is meant to shower the soon-to-be bride with love, thoughtful gifts, and well wishes. 
What is a bridal shower?
A bridal shower is a pre-wedding celebration that allows the bride's close friends and family members to spend time together before the big day. It is a daytime women-only event to celebrate the upcoming marriage. The bridal shower is generally hosted by the bride and her bridesmaids, or groom's mother, or other close female relatives.
It is an extravagant girls party including food, drinks, games, and an opportunity for the bride to open gifts surrounded by her guests. This popular celebration can be traditional like gift bingo, designing wedding dresses using rolls of toilet paper, or an activity-oriented shower like a spa day.
Succulent Bridal Shower Favors
For this party day, brides are looking for trendy bridal shower themes and table arrangements without spending so much money but still looking chic. At this point, the succulent bridal shower comes alive! Recently, it is very popular with a lot of arrangement options, and it is a great gift from the bride to the guests as a living memory.
Not only your guests will be receiving an on-trend gift, but tables will also be shining with beautiful live succulent plants.
Event: Planting Succulents
It is fascinating to see how trendy it became to use succulent as a bridal shower or wedding favor. You can use succulents as a whole theme by organizing a plant your succulent corner. It is a great way to start the party. At the end of planting, guests can take their succulent gifts to home. With this way, they will always remember your magical party and succulent bridal shower theme!
If you need to learn How to Plant Succulents before the bridal shower, please read on the blog!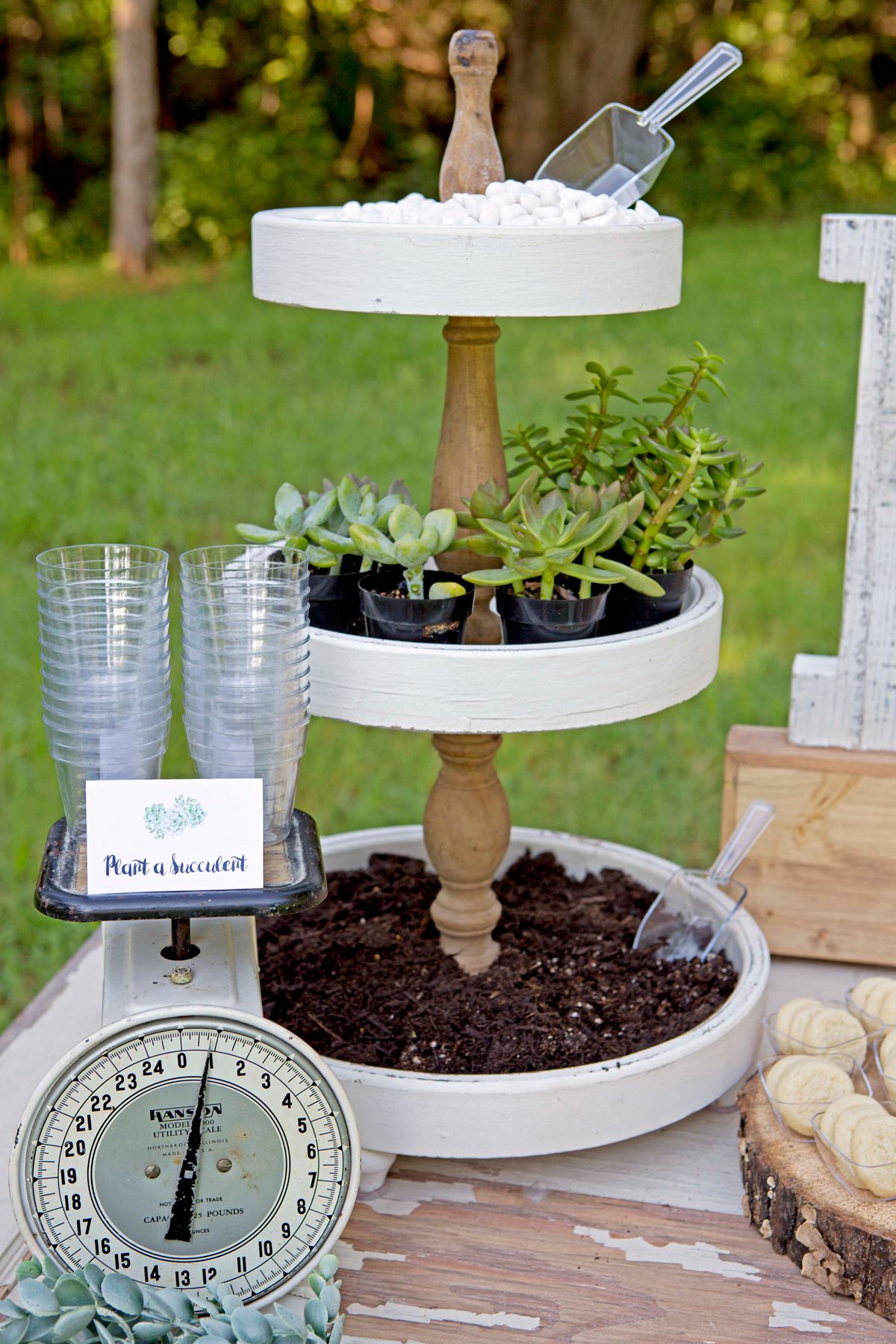 If you don't want your guest's hands to get dirty with the soil on your bridal shower, you can skip this idea and give small succulent pots as a gift at the end of the party. They will love to get a living memory from your succulent bridal shower and love will grow at their houses!
Succulent Table Arrangements
Without a shadow of a doubt, table arrangements are the most essential part of the bridal shower preparation. Why not designing it with a bunch of succulents? Creating the flower centerpieces is the most challenging and the most rewarding aspect for the party. You can combine different succulent species, different colors and create a masterpiece. Succulent table arrangements give you a pretty table without going ridiculously over budget.
Shine Bride Shine!
The bride must shine in a bridal shower. Actually, the bride must always shine! So, while arranging a succulent bridal shower, a succulent crown will be the perfect match with the theme! Again, since the succulent world is so wide and beautiful, the bride will have a lot of color and shape choices. Her favorite colors will come alive in this theme!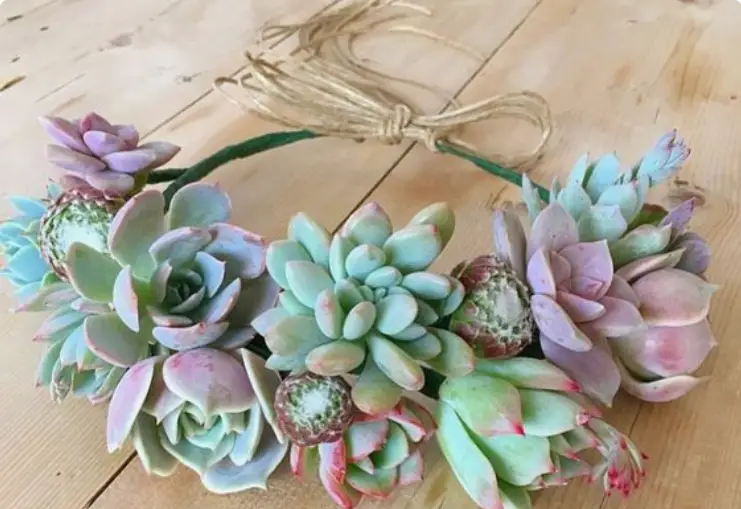 What about the bridesmaids?
How to forget them? As the bride's closest friends, they will get thoughtful gifts from the bride which shows her appreciation. Special boxes filled with cute gifts, special cards written for them, or accessorizes. Succulents will help you in this step! I have some gift ideas for your bridesmaids that I would like to share. Besides, since the bride gets the crown, what about the bridesmaids? Succulent bridal shower theme is for all! For the bridesmaids, I suggest succulent combs, so there will be a style match!